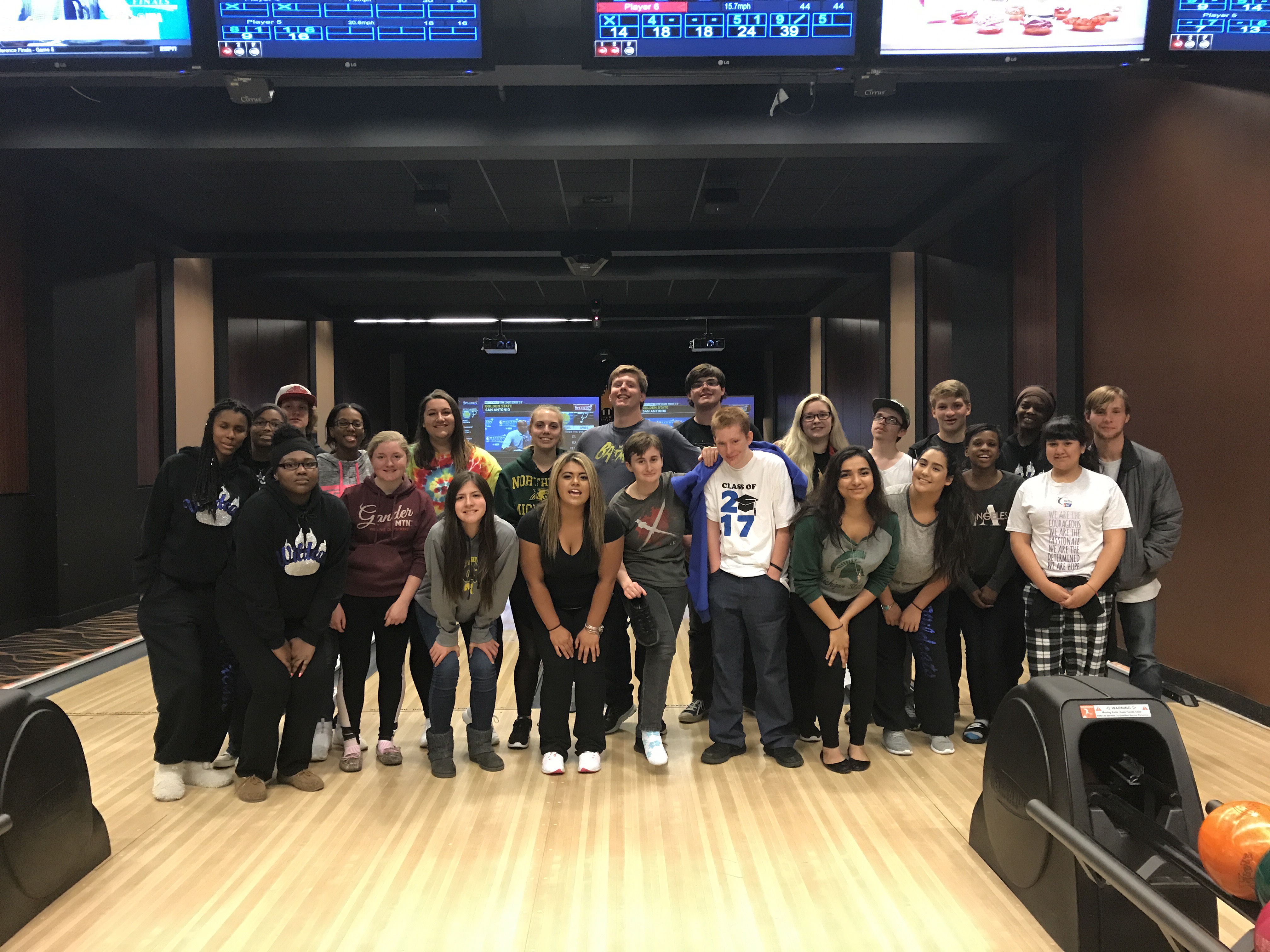 On March 23, 2017, Trillium Academy was awarded the grand prize in the Detroit Drives Degrees Race to the FAFSA Line contest, sponsored by the Detroit Regional Chamber, Michigan College Access Network, and Emagine Entertainment. The contest was part of the effort to achieve 60% FAFSA completion in Wayne, Oakland, and Macomb counties.
Trillium Academy Alumni Success Coach Mrs. Swift, Counselor Mrs. Cason, School Counselor Intern Mrs. Card, Principal Mr. Suemnick, and student representative Gabriel Combs attended a breakfast held at the Detroit Athletic Club to accept their award. Trillium raised their FAFSA completion percentage by 37% from the previous year, as a result of intense efforts by the school team to have all students complete the FAFSA. Trillium beat out over 85 other schools to win the top prize, an all-night senior party held at Emagine Royal Oak, which was celebrated on May 20th!
During the party, students were treated to a delicious food buffet, two movies, unlimited popcorn, and bowling. Nearly the entire senior class attended and all had a great time!